NEW WAVE – CELEBRATING GOLD ACCREDITATION FOR OUR SERVICES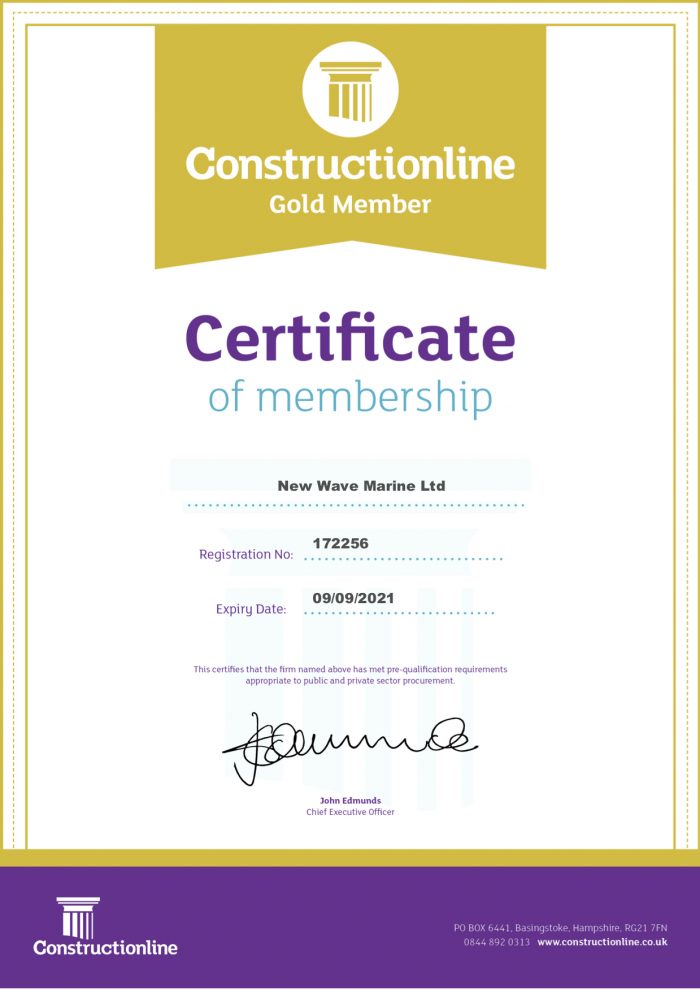 South West based New Wave Marine – is celebrating in achieving Gold Membership with Constructionline.

The Gold Certificate of accreditation will certainly give our UK customers enhanced assurance about the safety, quality of services, and especially our drainage operations, environmental and management standards, says commercial manager Andy Aldred.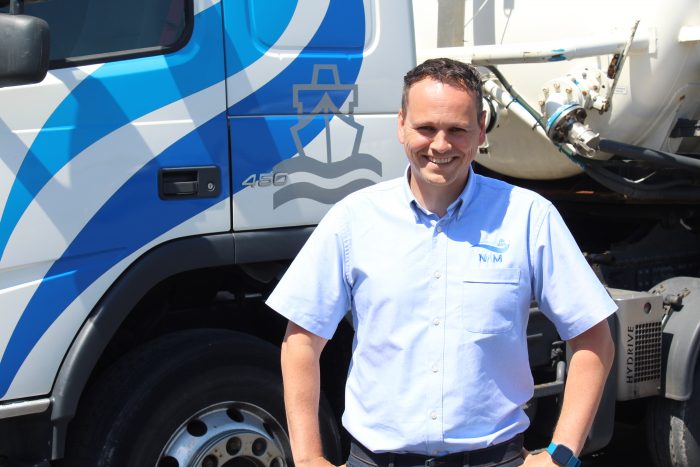 Mr Aldred, said: "We are one of Britain's fastest independent family companies, and our drainage operations is a strategic part of our services across the UK going forward."

"Securing a Gold Accreditation is a proud moment for our teams at New Wave Marine, and will certainly reflect in our ambition to be a sector leader quality, customer service, health and safety, and especially the environment," he said.

To achieve Gold Membership, New Wave Marine completed an extended verified pre-qualification questionnaire and its health and safety standards must meet the criteria of Constructionline's Safety Systems in Procurement (SSIP) scheme, said Mr Alred.

"We will be launching our CCTV mobile TV unit soon with a team of specialist operators engaging in all aspects of drainage operations, and our services are 24/7, all year round."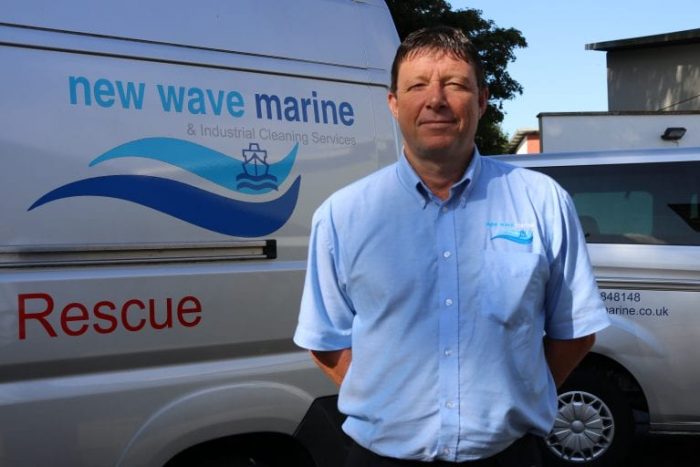 Darren Negus, operations manager at New Wave Marine, added: "NWM are joining a select group of British construction companies receiving Gold Membership from Constructionline."

"By achieving Gold Membership, our company has demonstrated to our customers we have robust systems and processes in place with increased scrutiny around the delivery of governance and risk management."

"This is a wonderful achievement for Andy and the teams, and the minimum standard our customers and suppliers should expect and deserve, and we're proud to receive this level of accreditation," he said.

Anyone looking for more information about New Wave Marines services can view on our home pages: www.newwavemarine.co.uk