Industrial Cleaning
Commercial and Industrial Cleaning Services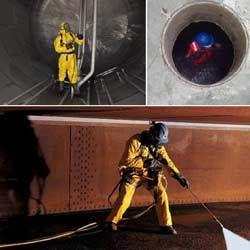 Our 24/7 'Rapid Response Unit' works across the UK and can deal with any emergencies:
Floods
Spills
And delivering support for all your waste management issues
Call our Rapid Response Unit NOW!
Tel (01752) 500054 Mobiles 07713 848148 – 07947 678100
Our Industrial Cleaning Services also includes:
Tank Cleaning
Vacuum Jet Tankers
Confined Space Rescue
Industrial Cleaning Services
Hazardous Waste Transport and Disposal
Site Clean-up – Decontamination
Vacuum Tanker Service
Fuel Polishing
Drain Clearing & CCTV Camera
Gutter Cleaning
SPECIALIST INDUSTRIAL AND MARINE TANK CLEANING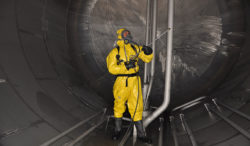 New Wave Marine has many years experience in cleaning all types of storage tanks, and we provide extremely cost-effective tank cleaning services, using various technologies available to ensure that the tanks are out of service for the minimum of time.
All our operatives are trained to a very high standard and enabling them to be able to work within confined spaces, using breathing apparatus, and jetting equipment.
Our vacuum tankers are run by experienced, qualified, and friendly engineers
New Wave Marine operate all Jet Vac Tankers
We deliver the most comprehensive, efficient, and best services possible to our customers
New Wave Marine provides tankers ranging in capacity from 2000 to 6000 gallons to meet every need.
Waste types we can manage includes:
Sewage waste
Solvent/inflammable waste
Effluent plant sludge
Oil
Interceptor waste/drain waste
Contaminated water
Food and industrial waste streams
Settled solids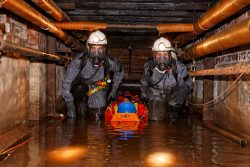 New Wave Marine's operatives are trained for rescue as well as confined space/working-breathing apparatus.
The services we deliver includes:
Tank Inspection – EEMUA
Tank Testing
Tank Repair
Tank Removal
Fuel Polishing
Temporary Tank Storage