Waste Management
Reliable Waste Management Services
New Wave Marine delivers an all-in one Waste Delivery Service – that provides a total waste management 'One-Stop-Shop' solution.
Our hazardous waste disposal teams can develop:
Safe, economical, and compliant programmes for the disposal of hazardous materials
Content or volumes – no issues
New Wave Marine experts will work with your facility management
We will deliver all your transportation, disposal, of hazardous waste
We can explore a variety of services to deal with your hazardous materials and disposal needs.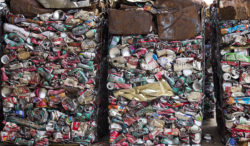 Liquid Waste Disposal
We can provide a wide range of liquid waste disposal services across the UK.
New Wave Waste Management deliver professional liquid waste disposal services – at the most competitive rates.
Our wide range of liquid waste disposal services includes:
Oily water disposal
Sludge and silt disposal
Catch pits and Interceptor cleaning
Tank and bund emptying and much more..
We offer liquid waste management services for the Commercial, Industrial, and Marine Shipping sectors.